I feel a bit disorganized.  We've been doing the alphabet in Itty Bitty Order, which starts with the easiest letter to write and progresses.  We were supposed to have done O, Q, and G during the month of January.  We only did one unit last month, There Was An Old Lady Who Swallowed Some Snow. We squeezed in a few activities for the letter Gg.
Alphabet
G is for glitter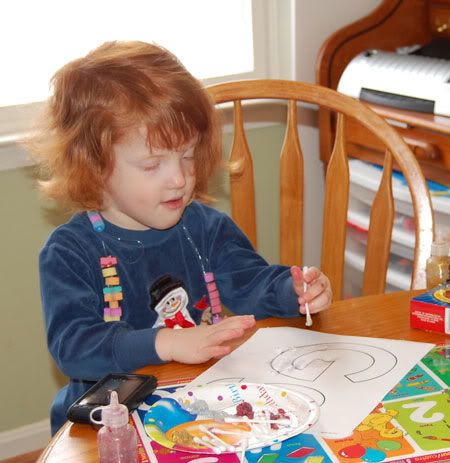 Literature
I don't suggest this book for use in a curriculum.  I didn't like it for a couple of reasons.  The use of the word *puke*, and the fact that I had to explain to Ada what a pipe was.  We're very anti smoking around in our home, and well, I just wouldn't have used it. II bought the book off of Amazon, and didn't read it before we started the lesson. That was a lesson learned. In library school we we had several discussions on how to deal with parents who challenge books in school, and the balance of the freedom of speech, etc… so I do, on some level, feel like a traitor to my trade, but in the end, one of the perks of homeschooling is being able to appropriately shelter your children.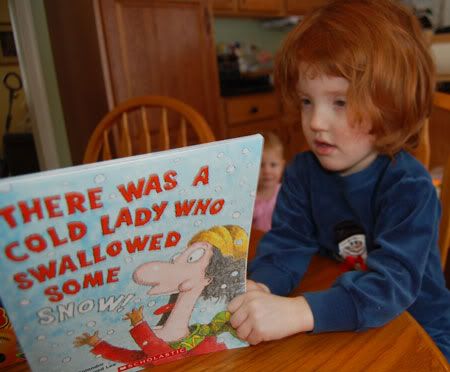 Crafts
Coffee filter snowflakes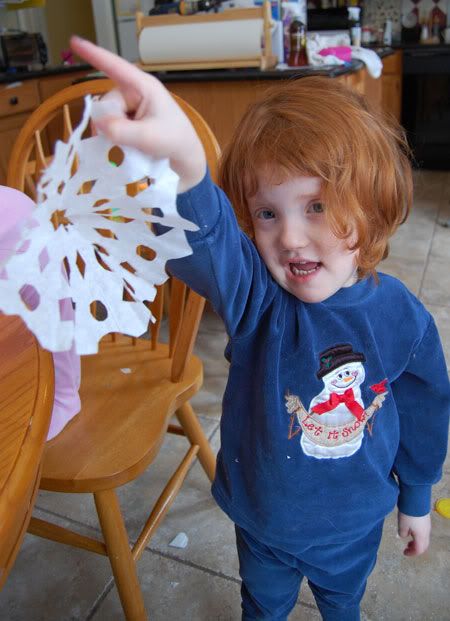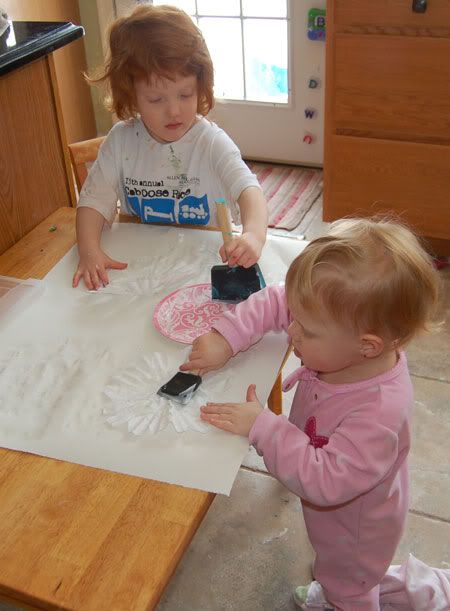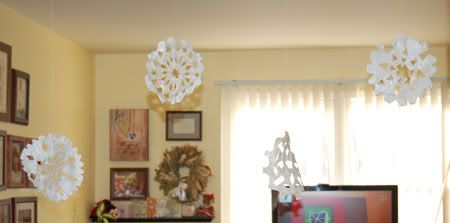 I had every intention of doing an entire curtain filled with snowflakes, but the cutting turned out to be too hard for Tater, and the hodge podgeing was a nightmare. So, we stuck with just 4.
Since Tater was already in her painting shirt… she wanted to paint.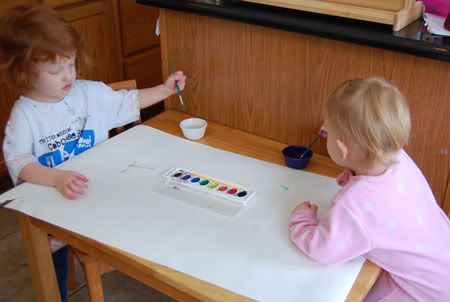 Last but not least, my fashionista.