The R says rrrr, the R says Rrrr, every letter makes a sound, the R says rrrr.  If you don't have Letter Factory from Leap Frog get it.  It's amazing at teaching phonics to youngins.  If you have a Costco card, they have it there cheap right now.
Letter Rr
This week we studied the Letter Rr, and since we read Hush! A Thai Lullaby with its rice barn, and since when talking about the letter Rr, you must, simply MUST do a day on rainbows (be sure to scroll down [or click] to see the our first lapbook- on rainbows). We just absolutely HAD to dye some rice.  I've been planning to do this for- well, ever, and was excited to finally have the motivation to do it. For whatever reason, Tater squished each of the plastic bags over her head. It really brought to mind those old ziploc commercials.
The finished product was great.  We used the opportunity- again- to talk about primary and secondary colors.  Incidentally, our yellow and blue makes green color turned out better than the out of the box green.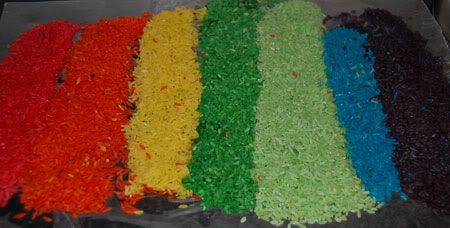 With our rice, we made a rice rainbow.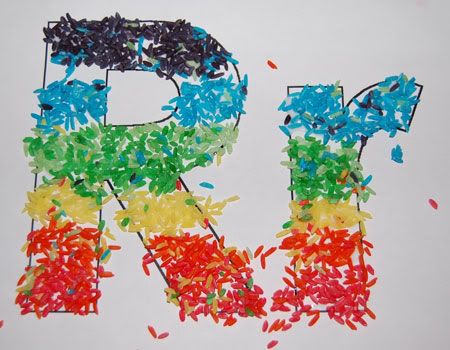 When we discussed the Letter Rr, we did our "Little R" booklet and our R chart.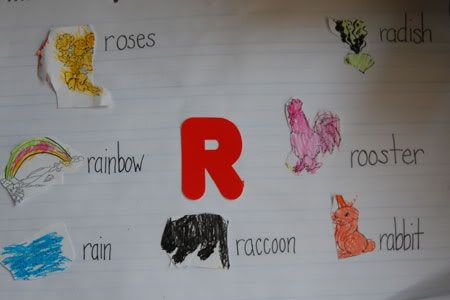 Math
Since I got my laminator, I was finally able to complete the clothespin counting cards that I downloaded free from CurrClick.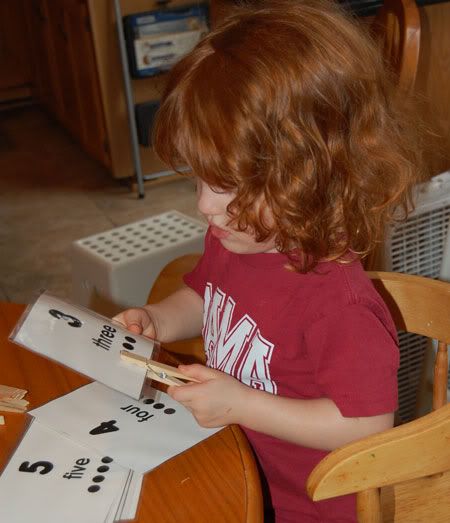 Itty Bitty Bookworm
Tater had a great time reading the book Hush! A Thai Lullaby
.  So, we did a bit of child led study this week and adapted the activities to what caught her eye.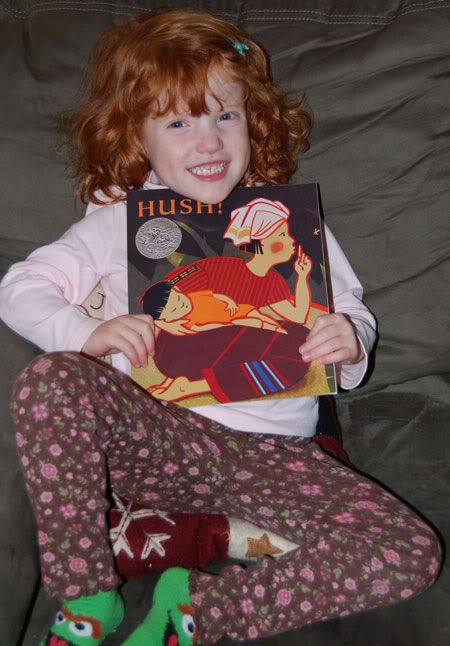 We talked about ladders.  Daddy used one to paint our foyer this week, and well, its residence has been the foyer for some time.  She built a ladder from craftsticks.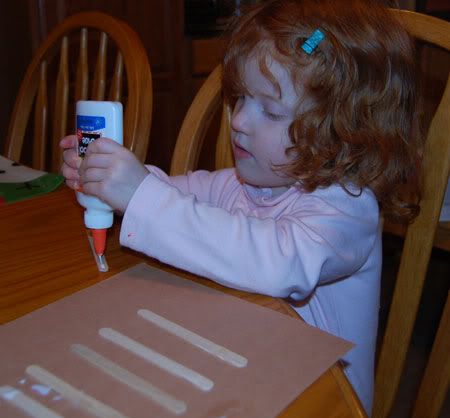 We colored the character cards from the IBB kit. Tater made a "rice house" for her elephant.
Who came next? We used the character cards to talk about "who came next" in the book.  We love sequencing.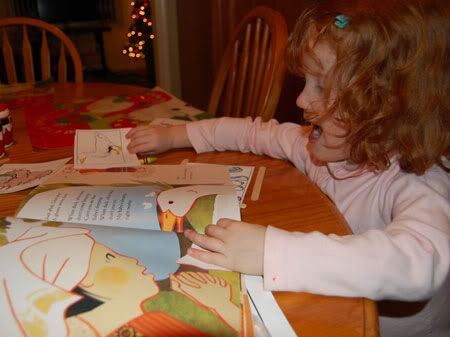 Life School
On the swings with Daddy.  Not sure why she wanted on the baby swing.
First time playing the Wii.  She'll be a better gamer than me by the weekend.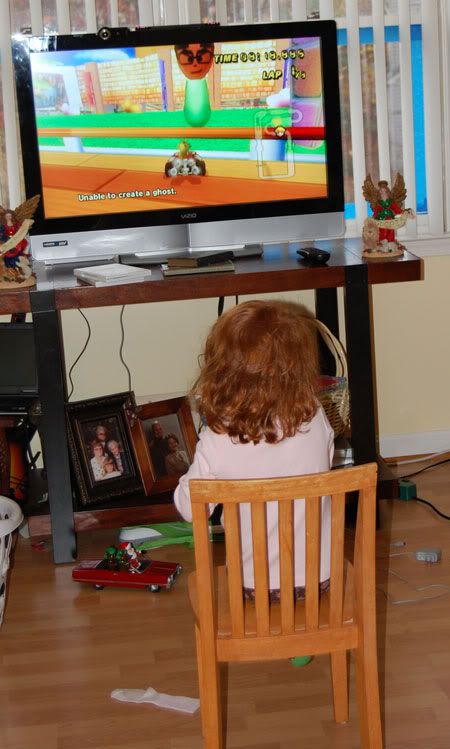 To see what other preschoolers have done this week, click here.
See our previous post for more information about our picks for this week.