If you read our preschool posts, you'll already know that we missed a week. My Paw Paw died on the 16th, and we cut our school week in order to participate in our normal activities, pack, and prepare for the week.  Cheezer helped Tater with a lot of her activities this week, but she did manage to do some fine motor skills with tongs.  I've been looking for affordable tongs for ages- and finally found these little disposable ones at Wemgmans.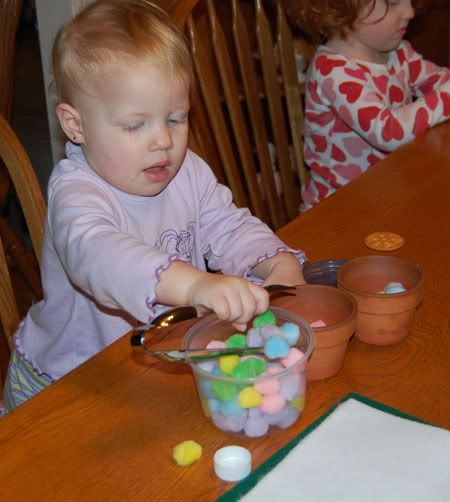 She helped Tater glue noodles to her Letter Nn collage: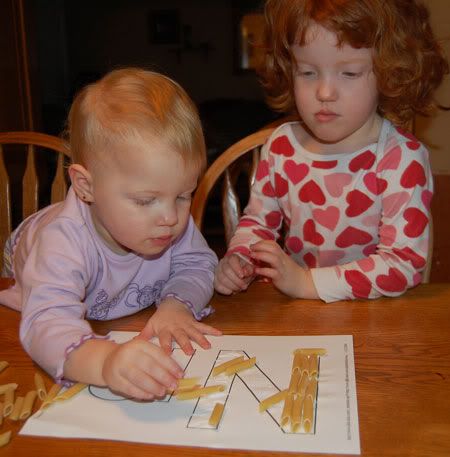 She also colored some turkeys:
She made handprint turkeys with daddy.  She wasn't overly cooperative with having her hands painted, and it took us two tries- on two different days- to get two sets.  She was more than happy to give Daddy some pointers on the placement of feet.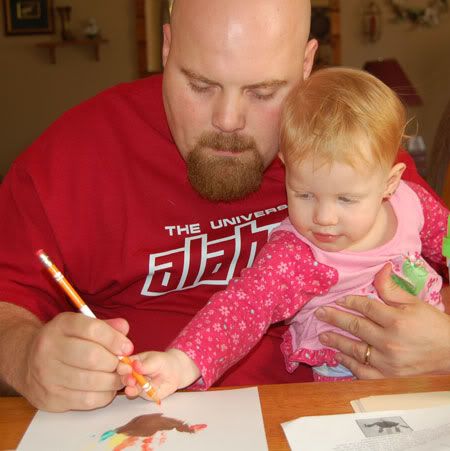 She was mainly uncooperative at our family portrait session.
But she did manage to put on a smile for her Cousin D's first birthday party. Cheezer is exactly 10 months older than 10. They are exactly the same height, and D has more hair!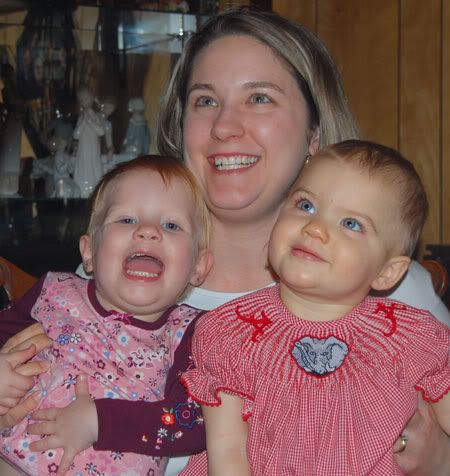 To see what other tots learned this Thanksgiving, visit Tot School.
Be sure to see what Tater did this week during preschool