The Christmas slowdown has begun for us.  I had every intention of doing our letter collage this past week, and by week's end, we still hadn't done it.  Oh well.  We did a lapbook on If you Give a Moose a Muffin and If You Give a Mouse a Cookie.  While I don't think I got a picture of the completed book, we did have fun doing the activities.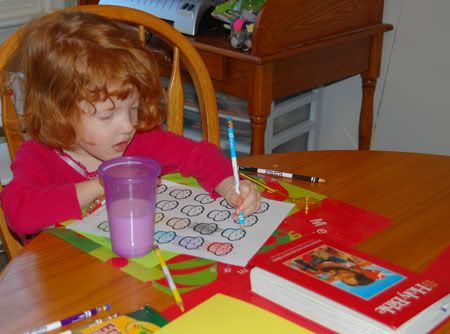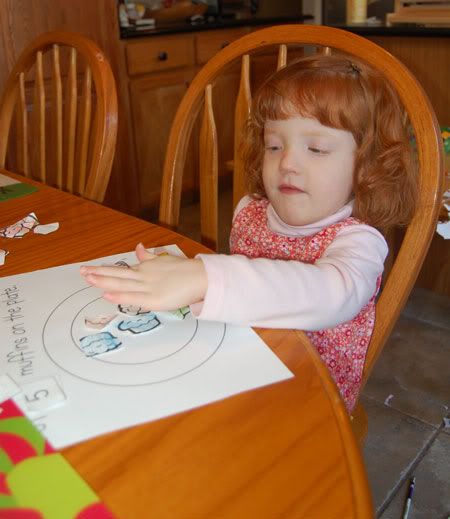 Cheezer helps tater with the "M" mini book: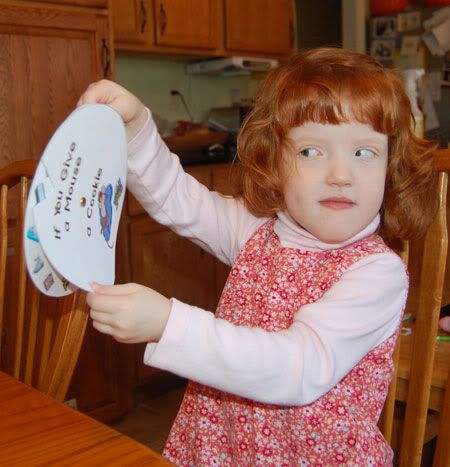 Moose Story Sequence (this one took a while)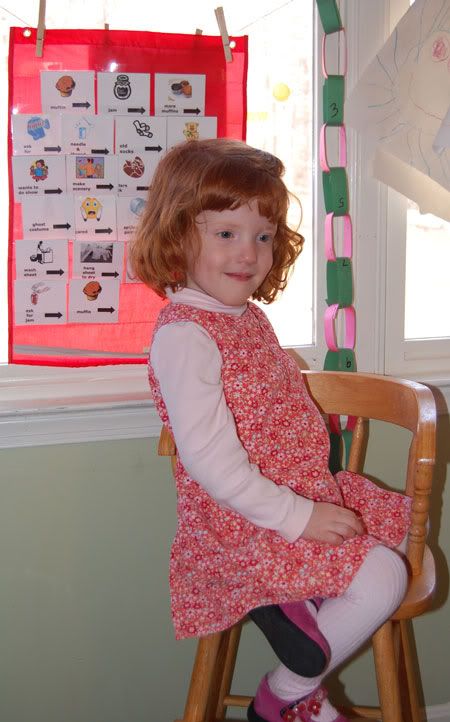 Cookie Story Shadow Match (Tater's Favorite):
In the very beginning of the week, we did make red and green tissue flowers. We also made brownies that mornin. She actually saw this craft on TV and insisted that we make them. She has tried to replicate the process by herself several times and does a pretty impressive job.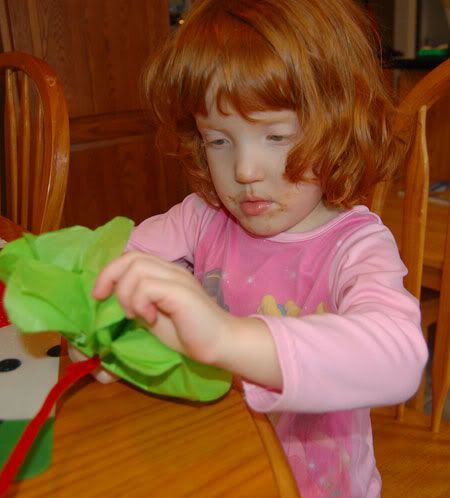 We're going to be really slowing down over the next several weeks.  Baby Spud is set to come in the  middle of January.  Tater will be doing some tracer sheets, and I'll use the CLP activity book that I bought at the beginning of the school year.  I've also thought about breaking out our Explode the Code series and working through those.  Looking at them now, they are too simple for Tater, but the repetition and the review will be nice.  Keep us in your prayers.  Have a wonderful Christmas holiday!
To see what other preschoolers have done this week, visit the preschool corner: