Merry Christmas! We had such a busy week of lifeschool! We had not one, not two, but three playgroups this week. As always, I enjoyed meeting with my MOPS group, Wednesday was co-op, and Thursday we got together with a bunch of friends a a local inflatable indoor jump place. As always, we squeezed some school into Friday. Today will be our last post for a while. We're taking the holidays off, and I have a date scheduled for little Spud to be born- Jan 13th at 2pm. I hope to squeeze in 2 IBB Units for the months of January and February. Maybe for the rest of the school year. IBB is designed to be year around, so we can pick and choose what we want to do. My goal is to work our way through the alphabet. We're not quite halfway yet. Of course, we needn't finish what we started, but we are working on an alpha book, and we're into a nice routine. Starting in September, I'm thinking about bumping Tater to the kindergarten from My Father's World, and continuing to do IBB, but using the curriculum designed for younger students for Cheezer with Tater joining us. But, that's a long time off- and with a larger family!
This week we looked at IBB's unit on The Gingerbread Man.
But first, we had to finish our M collage. I settled on doing money. I found a great printable from moneyinstructor.com. You do have to create an account to print the worksheets. Tater cut the money and glued it to her collage.
Before changing into our day clothes, we put on paint clothes and painted some great gingerbread paper mache boxes I got at Michael's for 50 cents.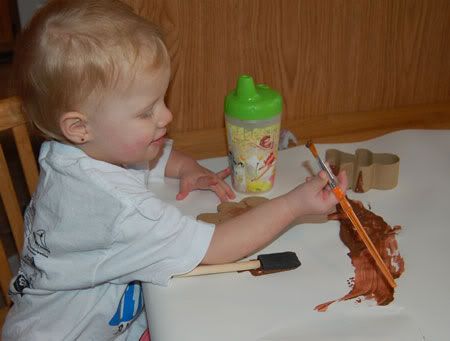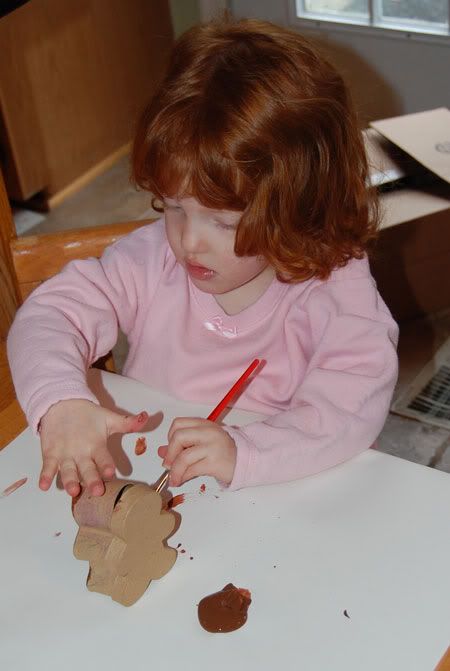 For the letter K- we did kisses. Tater wanted no part of the lipstick, but Cheezer was game, so monkey see- monkey do.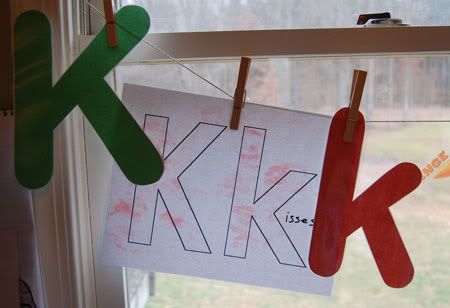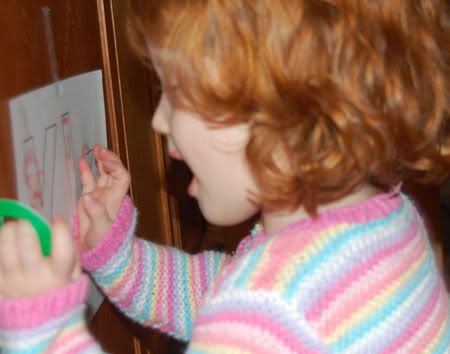 Hey Cheezer, you have lipstick on your teeth!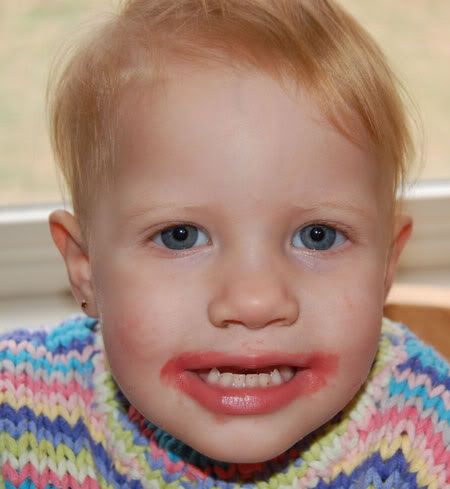 Cheezer- with a little help from Tater, colors our letter K clipart:
During Cheezer's naptime, Tater made a gingerbread tree. I have not inherited my mother's sewing or cooking abilities. Sadly to say- I did the ugly stuff with the bag decorator.
She's getting pretty good at using a mixer. I made a mental note today to look into home ec programs for when she's a little older.
Tater icing cookies: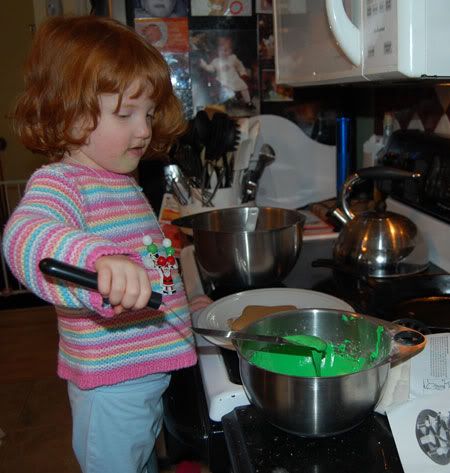 Finished tree: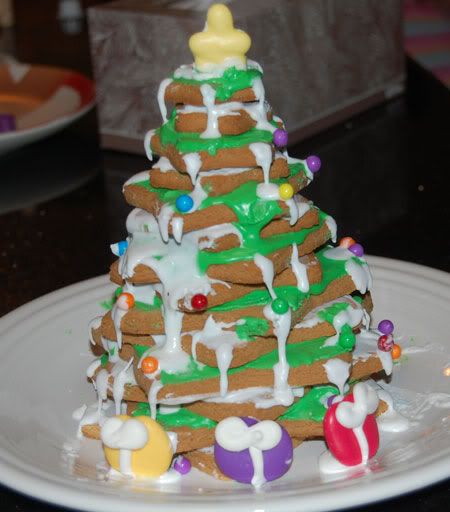 Back to our gingerbread men: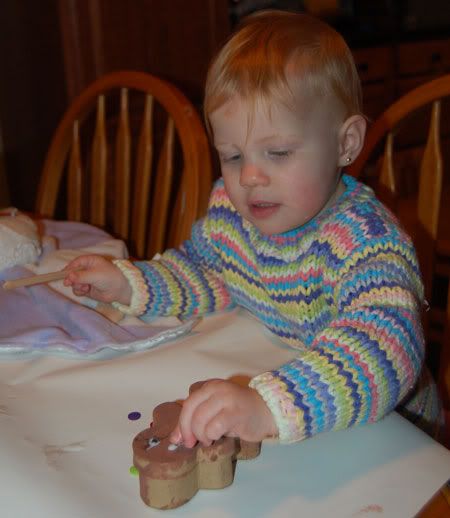 Yay!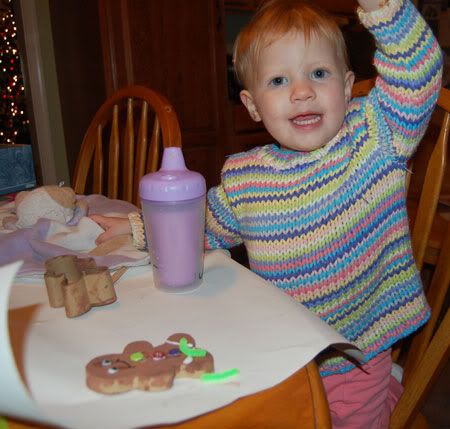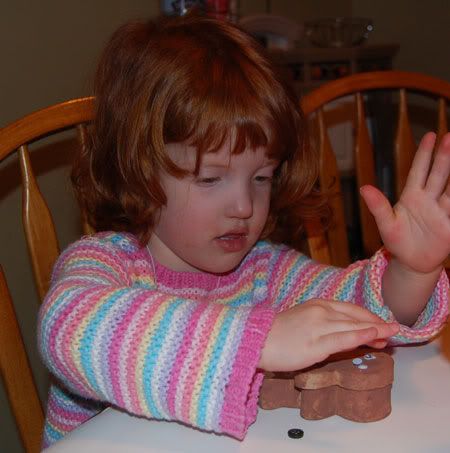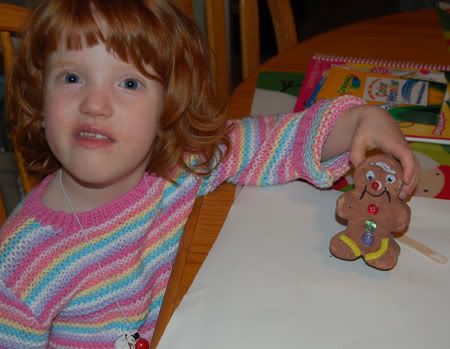 And one last photo of Cheezer getting her tot school on: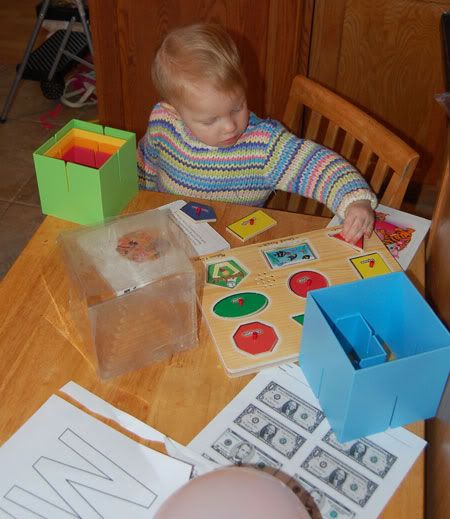 Merry Christmas to all, and to all a Happy New Year!
To see what other preschoolers did, please visit Homeschool Creations:


To check on other Tot Schoolers- visit Tot School.